About Us
2019-06-27T05:49:43
2019-06-27T05:49:43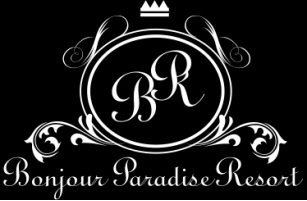 Bonjour Paradise Resort
nowfloats
Welcome to Bonjour Paradise Resort, Udaipur
Say Bonjour to the paradise of ostentatious architecture and design at Bonjour Paradise Resort, located at heart of Udaipur city. The resort is situated near Sanjay Park and opposite to the church on Rani road. The Resort offers grand Heritage Suites and Executive Rooms with ample amenities, which carry the spirit of Rajasthan in its style and design of interiors.
Our rooms are the perfect combination of design and comfort with its modern amenities and wooden interiors, bundled with our 24 hours room service by trained and professional staff. Enjoy the magnificent living experience with our exquisite rooms and round-the-clock facilities.
Dine at Galabagh
The Galabagh Restaurant at Bonjour Paradise Resort, Udaipur brings you a fine dining experience with its indoor and outdoor restaurant. Our restaurant offers multi-cuisine delicious delight from across the world, to cater to our Indian and overseas guest tastes. We bring luscious authentic flavours from various parts of the country. The live music performed by the talented artists will escalate your dining experience. Enjoy soothing Rajasthani folk music with our delightful food and services.
Crystal - The Banquet
Bonjour Paradise Resort, Udaipur, brings a 15000 sq. ft banquet facility which can accommodate 200 guests and is designed for corporate meetings and grand wedding ceremony. Our experienced and professional staff will serve your requirement and desire to organize your grand event. Celebrate your business curves and momentous wedding with Bonjour Paradise Resort, Udaipur!
Our Facilities
We aim to bring our guest best facilities and services at Bonjour Paradise Resort, Udaipur, and make your stay an incredible accommodation experience with our superior facilities. Bonjour Paradise Resort offers a swimming pool, free Wi-Fi, travel desk facility. Our Travel desk will make your trip sorted with our experienced staff with extraordinary local knowledge will guide you to plan your trip.
So say Bonjour to a magnificent living experience at Bonjour Paradise Resort, Udaipur. 
Share On: